Professional Sanitization-Disinfection Services in Pune
We provide safe and hygienic Sanitization/Disinfection services for Constructional Sites, Offices and Commercial places, Apartments, and Townships (Common areas), Institutions, Shops, Godowns, etc.
We use misting machines especially with the disinfectants recommended against various Viruses and Bacteria.
This product is also been used for Food/Pharma and water filtration plants.
Safety is on top priority for us while providing disinfection services.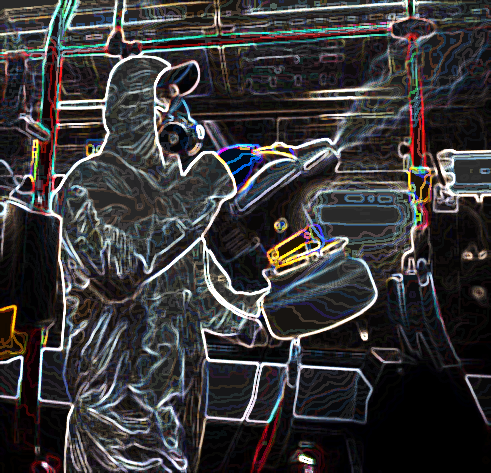 The post-COVID-19 world is going to be different. Let's call it the new normal, but are we prepared to face it?
One glaring difference in the new world is that our shared spaces, homes, and industrial places will need constant, deep sanitization from now on. Pest control needs to be exercised.
Paramount Pest Consultants in Pune is the leading pest management organization since the year 1981 all over the country for all kinds of Pest Management Practices. We brought quality disinfection and extensive sanitization services in Pune along with pest control solutions to your doorstep. Our goal is to keep your home, office, or industrial space virus, bacteria, and pest-free through ULV anti-microbial sanitization services, and office disinfection services in Pune.
We provide the best home and office sanitization services in Pune. We care about our patrons, their health, and space cleaning, as well as disinfection requirements. Our sanitization service professionals are well-trained, thorough, and respect your privacy.
Dusting twice a week is not enough. Today, it is evident that viruses don't care about weekly home cleanses or monthly commercial sanitization. The sanitization measures suggested by governments and medical associations cover home and office sanitization along with self-hygiene.
So, you must be wondering, "Why can't we do Sanitization ourselves?" You could indeed use disinfectants to clean your home and office, but deep and complete Sanitization, the need of the hour, requires the latest technology machines and expertise.
So Call us today for professional sanitization of your home, office, and industrial space.
We offer safe and effective sanitization and disinfection services for a wide range of environments, including:
Office Sanitization in Pune

: Our office sanitization services ensure your workplace is a safe and virus-free environment for your employees and clients.
Sanitization Services in Pune

: We cater to the sanitization needs of various establishments, from residential areas and commercial spaces to industrial facilities and educational institutions.
Professional Sanitization in Pune

: Our professional approach to sanitization utilizes the latest technology and expertise to ensure thorough and efficient results.
Disinfection Services in Pune

: We use ULV anti-microbial sanitization methods, recommended against various viruses and bacteria, to provide the highest level of disinfection.
Sanitization Services for Home in Pune

: Your home deserves the same level of care as any other space. We offer complete home sanitization services to keep you and your family safe.
Why Choose Us
Paramount Pest Consultants has a long-standing reputation for excellence in pest management, and we bring the same dedication to our sanitization services.
Our team of sanitization professionals is well-trained, thorough, and respects your privacy. We prioritize the health and safety of our patrons.
The sanitization measures suggested by health authorities and governments cover home and office sanitization, but achieving deep and comprehensive sanitization requires the latest technology and expertise.
Take Action Today
Deep and complete sanitization is not a task that can be accomplished with routine cleaning. In the face of ever-evolving health concerns, it's crucial to invest in professional sanitization and disinfection services. Don't leave the safety of your space to chance.
Contact Us
Call us today at 8329057134 to schedule professional sanitization services for your home, office, or industrial space. Let us help you maintain a safe and hygienic environment in this new normal. At Paramount Pest Consultants, we're your trusted partner in the fight against viruses and bacteria.
How often should I schedule office sanitization in Pune?
The frequency of office sanitization depends on various factors, including the type of business, foot traffic, and specific needs. We recommend regular sanitization to maintain a safe and clean workspace. Contact us to discuss a suitable schedule tailored to your requirements.
What sets apart professional sanitization services in Pune from DIY methods?
Professional sanitization in Pune, such as our services, involves the use of advanced technology and expert knowledge. Our team is trained to ensure thorough and efficient results, ensuring that no area is left untreated. DIY methods may not provide the same level of comprehensive disinfection.
Are your sanitization services effective against viruses and bacteria in Pune?
Yes, our disinfection services in Pune use ULV anti-microbial sanitization methods that are effective against a wide range of viruses and bacteria. We follow recommended guidelines to provide a high level of disinfection, making your environment safer.
Can you sanitize homes in Pune, too?
Absolutely, we provide complete sanitization services for homes in Pune. Your home deserves the same level of care and safety as any other space. Contact us to schedule home sanitization to protect your family and living environment.
What safety measures do you prioritize during the sanitization process in Pune?
Safety is our top priority. We ensure that the sanitization process is carried out safely, following all necessary precautions. Our professionals use recommended disinfectants and personal protective equipment to protect both our team and your space.